Richard Bolton watercolour paintings and books
&nbsp: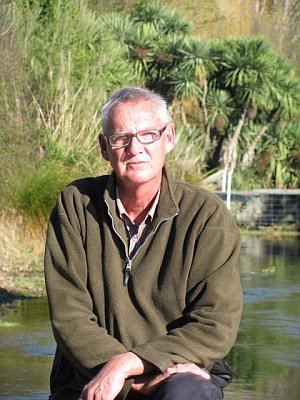 Watercolour has some very special qualities. It can shine with a luminosity like no other form of painting, and its transparent nature reveals the workings of the artist. I became hooked on this medium early on and have striven to perfect my style of painting ever since.

As my books demonstrate, I like to paint a variety of subjects, though landscape has been a frequent theme. I lived close to the river Ouse in Cambridgeshire for many years, so scenes of fens and slow moving rivers were a common feature of my work. Like many painters before me, I find travel a great stimulus for painting and have been fortunate to be invited to paint within China, Tibet, Taiwan, Israel as well as my own personal trips to different places.

I moved to Geraldine in New Zealand in 2003 with my New Zealand born wife, and now face the challenge of a dramatic landscape of rugged mountains and rock strewn rivers.

Examples of my new paintings are posted on this website and give some guide to my work but are much better viewed in real life. Visitors are welcome to my studio and gallery.